Dear Friends and Clients,
After fifteen years we are activating our BEAMSCO continuation plan. Founder Steve Foster will retire and continue as a Sales Associate, and consultant on a limited basis. Employee Christina Hardwick will be assuming day to day operations, and acquire the business. No other changes, as far as addresses and phone numbers, have occurred. In the Office hours are generally 9AM to 3PM or by appointment.
Following are details of this announcement printed in June's issue of the Vermilion Advantage News and Views…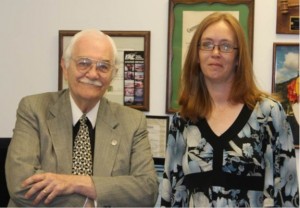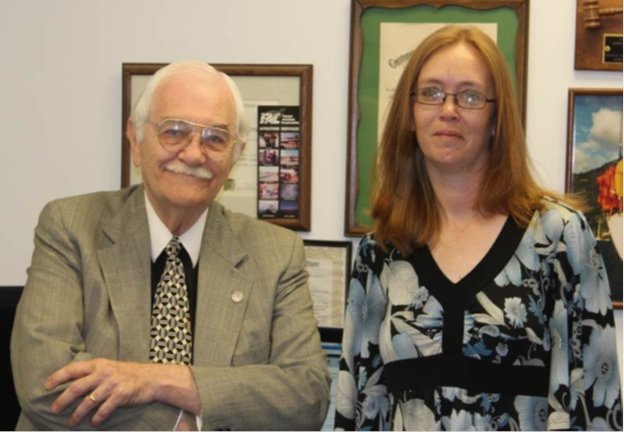 Changes are on the horizon for a business that has been supporting Vermilion County businesses' and organizations' online presence for more than 15 years. Business E-commerce Applications Marketing Services Company (BEAMSCO) founder Steve Foster will retire and Christina Hardwick will acquire the business and oversee daily operations beginning July 1. Foster will remain at BEAMSCO as a consultant and sales associate.
Hardwick has provided internet marketing services and built websites nationally for various businesses and organizations since 2001. She has been working with Foster, servicing BEAMSCO clients, since 2014. She appreciates the opportunity to service clients of all sizes, from small business owners to global businesses.
The Early Years (Since 2001 – Our History)
The company originally grew out of the need to create a greater awareness of the goods and services available in the local community, Foster said. At the time, Foster was serving on the Danville City Council and was involved in an economic development study that resulted in the establishment of a community portal featuring an extensive business and service directory called "All around Danville." BEAMSCO replaced that directory in 2007 with www.ILLIANATODAY.com, a current popular portal and directory for businesses and organizations in east-central Illinois and west-central Indiana, he notes.
The Company (Changes with the internet the past 15 years – our solutions for you)
"BEAMSCO has created and developed hundreds of websites for retail, industrial, and service businesses, as well as governmental and public and private organizations, and non-profits," Foster said. "Personal and special interest websites are also part of the portfolio."
Over the past decade and a half, changes in the internet, browsers and operating systems quickly outdated websites and some of their functions. This kept BEAMSCO busy with continual updating of many sites, while continuing to create new sites, Foster explains. Recent factors, such as smartphone and tablet compatibility, social media interactions, and continuous changes to search engines have greatly increased the close relationship BEAMSCO has with its clients.
"In addition to websites and shopping carts, BEAMSCO has expanded services to include mobile-friendly and responsive websites," Foster also said. "BEAMSCO Websites now feature systems to allow clients to easily change text and photos themselves." He adds that search engine optimization (SEO) is needed to keep website links appearing in prime positions when someone searches online.
(What's next)…
This summer, Foster and Hardwick are visiting more than 100 active BEAMSCO clients to ensure the most recent innovations are part of their internet marketing program. "We want the best results for each of our current clients and our new BEAMSCO family members too," Foster said. One of the chief features of BEAMSCO service is being a local internet developer, which allows for quick accessibility.
BEAMSCO is still located at 3716 N. Vermilion Street in Danville. Visit www.beamsco.com to learn more about the services they provide.
Chris is very talented in her work and looks forward to many years of continued reliable and professional service for all your internet marketing needs.
Again, my sincere thanks for all these years of business together,
Stephen E (Steve) Foster
(217) 442 0823